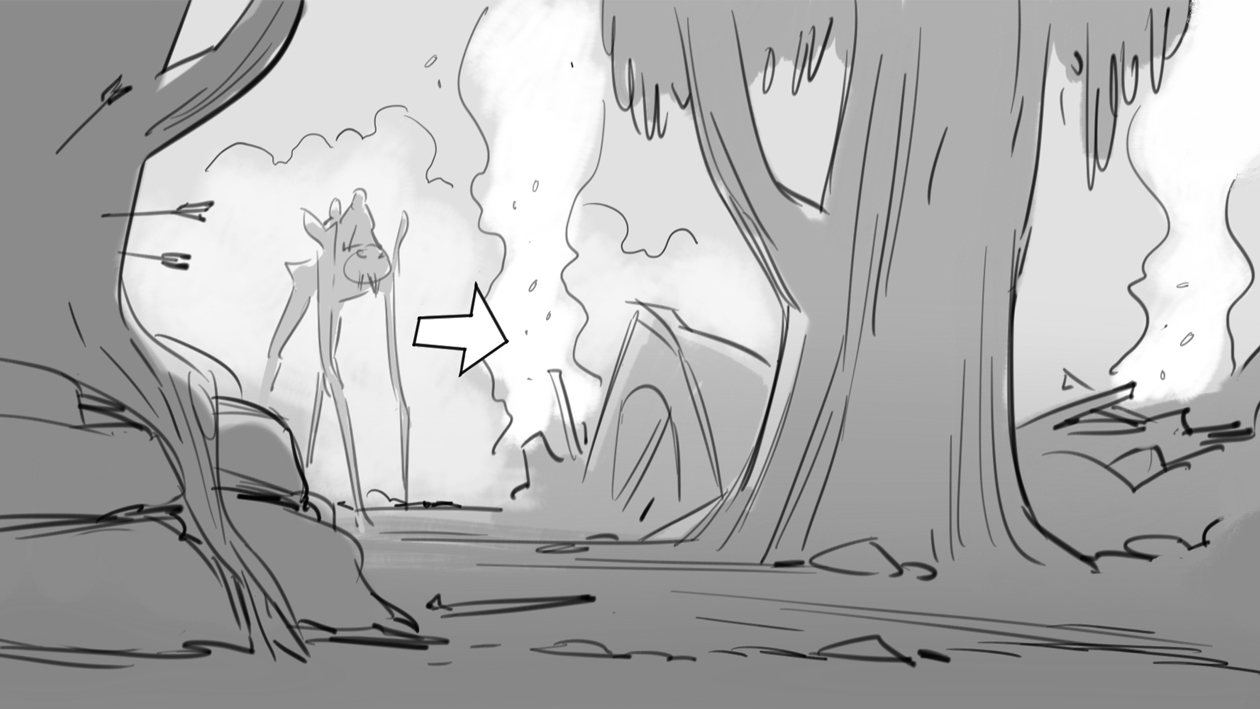 March 1, 2018
Storyboarding links & tips
People sometimes get in touch asking for advice about storyboarding and how to become a storyboard artist. There's no set path to becoming a storyboard artist – some people come from an animation background, but just as many (like me) take a very wiggly route to get there. My introduction to storyboarding was on the Teletubbies – I started there as an Art Department assistant and ended up doing all the storyboards (Teletubbieland is still my favourite place to work EVER).
There's plenty of crazily talented people out there explaining how to get started and what it takes to be a storyboard artist a lot better than I ever could, so I thought I'd put up a list of useful links, articles, podcasts and books. I'll keep adding to it and if anyone has any cool sites to suggest, please chip in! – Ad
Storyboards: What it Takes – Great series of articles by Larry Latham, based upon a course he taught at Disney.
Griz and Norm: Tuesday Tips – Storyboard & drawing tips from industry professionals. Great stuff.
Karen J Lloyd's storyboard blog – Tips, advice, interviews – it's all here!
Story Portfolio Questions & Guidelines – Ted Mathot, Pixar Story Supervisor.
Dreamworks story & design notes – Some great animation storyboarding notes from Rob Koo (Madagascar, Antz, Shrek..)
The Art of Storyboarding – Great article featuring examples from Bladerunner, The Thing, Alien, Dracula and more!
Idea Generation – An interesting guide to idea generation for illustration by Jillian Tamaki – great NY based illustrator.
Secrets of the Self Employed – (or How to be an Amazing [insert profession here]) by Keri Smith.
Super Obvious Secrets That I Wish They'd Teach In Art School – Super obvious secrets from Phil McAndrew.
DC Cartoon Archive – Collection of storyboards and model sheets from the animated Batman, Superman & Justice League shows.
Animation Meat – Animation and storyboarding notes from Disney, The Simpsons, Brad Bird and more.
Guide to Camera Shots: Every Shot Size Explained – A great breakdown of the different types of camera shots in film.
Wally Wood's 22 panels that always work!! (Or some interesting ways to get some variety into those boring panels where some dumb writer has a bunch of lame characters sitting around and talking for page after page!)
Animation Podcast – Audio interviews with some of animation's greatest talent by Disney animator, Clay Kaytis.
Character Design – Interviews and design examples from leading animation artists & designers.
The Pegbar & Grill – Tim McCourt and Sam Taylor to talk to some of their favourite filmmakers and animation creators.
Splinecast – Podcast interviews with artists and directors working in feature animation (including Brad Bird).